IL CINEMA RITROVATO
DVD AWARDS 2011
VIII edition
Jurors: Lorenzo Codelli, Alexander Horwath, Mark McElhatten, Paolo Mereghetti, Jonathan Rosenbaum, Peter Von Bagh.
BEST DVD 2010 / 2011
Segundo de Chomón 1903-1912 (Filmoteca de Catalunya [ICIC]/Cameo Media s.l.) EL Cine de La Fantasia. A production by Cameo and Filmoteca Catalunya.
The first edition of a long awaited series devoted to the great Spanish master of magic films, hand coloring and technical special effects. Offering 114 minutes of 31 astonishing titles, complete with a 111-page tri-lingual book containing an informative essay by Jean M. Minguet and credits on each film and the 12 different archives that provided restored prints. (http://www.cameo.es/portal/tabid__13173/consulta__De%20Chomon/default.aspx)
BEST SPECIAL FEATURES (BONUS)
The Night of the Hunter (Criterion: www.criterion.com)
For the invaluable and detailed film record of Charles Laughton directing his only feature, drawing from the more than eight hours of outtakes discovered by Bob Gitt and including fascinating rehearsals in which Laughton acts out some of the roles himself.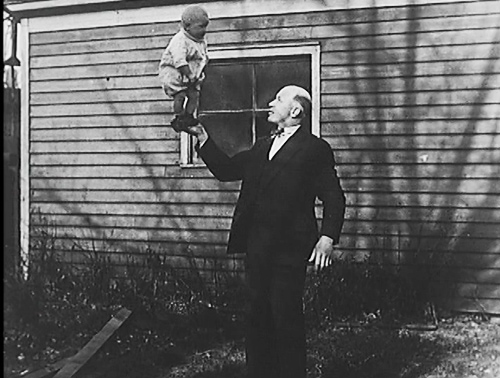 MOST ORIGINAL CONTRIBUTION TO FILM HISTORY
Orphans 7 – A Film Symposium (New York University's Orphan Film Symposium, www.orphanfilmsymposium.blogspot.com)
For bringing to the attention of DVD watchers a rich and fascinating area of film history: so-called "ephemeral" films, including amateur films, activist filmmaking, industrial films, etc., with magnificent, in-depth commentary.… Read more »