From the Chicago Reader (December 4, 1998). — J.R.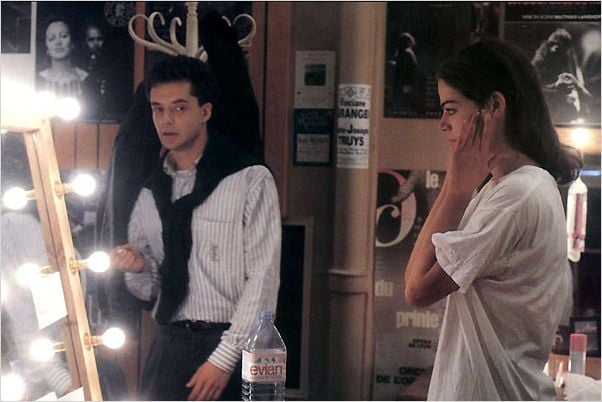 The Sentinel
Rating ** Worth seeing
Directed by Arnaud Desplechin
Written by Desplechin, Pascale Ferran, Noemie Lvovsky, and Emmanuel Salinger
With Salinger, Thibault de Montalembert, Jean-Louis Richard, Valerie Dreville, Marianne Denicourt, Bruno Todeschini, and Laszlo Szabo.
Anyone who saw the three-hour My Sex Life…or How I Got Into an Argument (1997) when it showed at the Film Center last year knows that, for better and for worse, writer-director Arnaud Desplechin, born in 1960, has a generational voice, speaking for and about French yuppies in their late 20s and early 30s. The same is true of his only previous feature, The Sentinel (1992), an eerie 139-minute espionage thriller that has been accruing a cult reputation here and abroad (it's playing this week as part of Facets Multimedia's New French Cinema Film Festival). My Sex Life, for all its virtues, was a bit conventional and bland, but The Sentinel is genuinely crazy and a lot more interesting, mainly because it has a meatier subject: the end of the cold war and what this means to French yuppies.
"French yuppies" sounds condescending, but a lot more than the Atlantic Ocean separates Americans from the worldview of the French.… Read more »